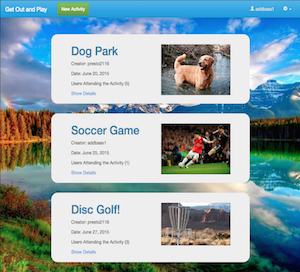 Get Out and Play
I have always loved the outdoors, but sometimes it is hard to get a group of friends together to participate in an activity. Using Get out and Play, users are now able to arrange activities like beach trips, soccer games, picnics, dog park outings and see if other users are interested in joining. It's a great way to get outside, make new friends, and explore.
Languages: Ruby on Rails, Bootstrap framework, Devise Gem, Backbone.js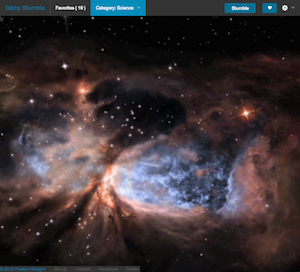 Giphy Stumble
When I was younger, I appreciated looking through stumbleupon.com. At General Assembly, I enjoyed looking at GIFs. For this app, I decided to bring both sites together creating a new way to view and save GIFs. Giphy Stumble is fun and can be quite addicting.
Languages: Ruby on Rails, Giphy API, Foundation framework, Devise Gem